Being told you've developed a chronic illness can be both a very frightening and confusing experience. 
The first reaction of sufferers is often to feel as though their current way of life is now over and that they will never again be able to do and enjoy the same things they used to. Feelings of worthlessness and depression are also, sadly, a very common by-product of a chronic illness diagnosis. 
However, while it is true that most chronic diseases will require behavioral and lifestyle changes, many patients learn to manage their conditions and can go on to live relatively normal lives.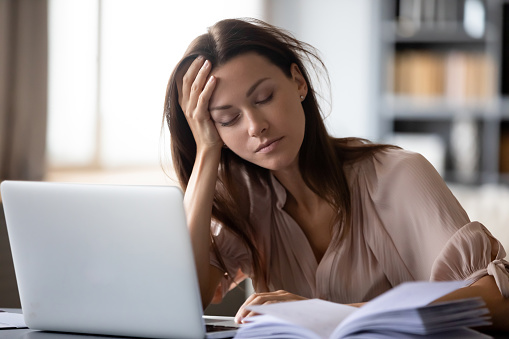 Here's some advice to bear in mind if you've found you've unfortunately developed a chronic disease. 
Remember, particularly at this disorienting time, stress is perfectly normal-chronic illness
Most people in their everyday lives experience stress to some degree or other from time to time – however, being told you're facing a long-term (or life-long) condition often makes feelings of stress inevitable. Remember the statement above – many chronic illnesses can be managed by the sufferer to minimize the challenges of this new way of life. 
Learn self-management skills as quickly as possible
The majority of chronic conditions will require at least some level of self-management on your part – whether that be to remember to take medication or sticking to healthcare appointments. If you don't have them already, you will need to acquire the skills of a manager as soon as possible. 
Take the time to learn as much as you can about your condition
When you learn you've developed a long-term illness it can be the easiest thing in the world to sink into depression thinking your life hereon in will become almost pointless – or certainly less rewarding. However, if you spend time learning more about your disease, you may come to learn it's nowhere near as bad as you first imagined, or that it can be managed relatively easily with a little professional help. For example, if you're elderly, arranging for healthcare that offers an Annual Wellness Visit will help you stay on top of your disease and live life to the full. 
The more you learn about your condition, the better prepared you'll be for moving forward. Be wary of Google self-diagnosis and instead stick to respected resources – your doctor, library, or official websites of organizations skilled and knowledgeable in your disease. 
Remember to spend time nurturing and caring for your personal relationships
While it would be an exaggeration to say sufferers of chronic illness become selfish, there can still be a tendency to think only of yourself following a diagnosis. Remember those around you will still need your support and love too – just as much as you feel you need them. Family and friends will have their own anxieties about your condition too, so remember to offer them reassurance. 
Work on being as adaptable as possible
It's almost without question that developing a chronic illness will result in lifestyle changes to some degree, but working on your skills for adaptability will go a long way to helping you accept these changes. There is considerable research that shows a positive mental attitude can often help reduce the effects of illness. 
Therefore, try to keep your spirits high, accept change is inevitable in all walks of life, and try to embrace your new life.